If you're wondering about my postpartum health series, I've decided to make that a monthly series rather than weekly since I do not post on a daily basis and I'm not sure I have enough material to warrant weekly updates anyway.  That AND I found this really fun blog hop that I would rather take part in this week!
I'm not a photographer, but between my husband, his parents, my parents, and me, we have some wonderful pictures to share that make me smile!
We have so much fun now that we live closer to both our families.  I love watching Dylan interact with them!
Yummy home cooked food courtesy of Nana: Admittedly this is not the most recent picture; it was taken a few months ago (around his first birthday), but food smothered face and outfits are such frequent occurrences around here, it seemed worth sharing!  Plus this is my first time doing this, so I'm giving myself a pass 🙂

Playtime with pets: This picture was taken at our house when my in-laws came to visit.  They were all VERY interested in Grandpa's camera and trying to figure out how to get closer!

Somber occasions made a little brighter: My uncle passed away and much of my extended family came out for the memorial service.  Though the surrounding circumstances were obviously somber, watching the kids play made everyone a little happier.  Especially considering how much he loved children!

First Easter: Dylan's first Easter egg hunt at Nana and Poppy's!  I was so surprised at how quickly he caught on to the game.  We had fun!

Bubbles!  Grandma and Grandpa gave Dylan bubbles for Easter… what a great idea!!! 

And here are a few other random favorites over the past few months: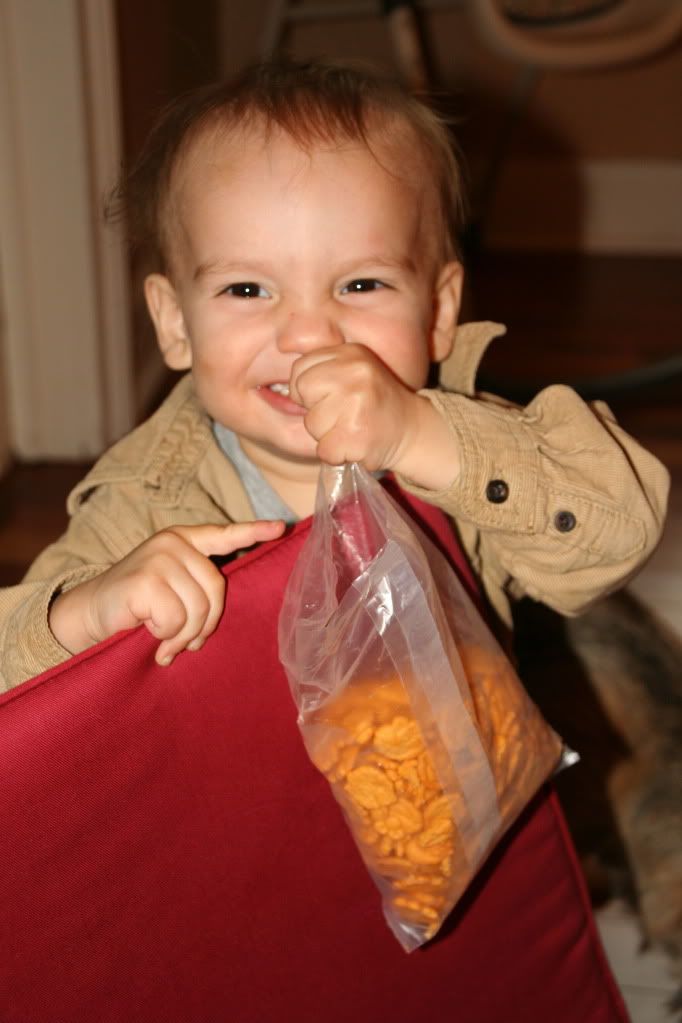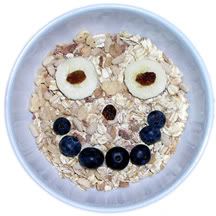 To link up and share your own smiles, please visit Kristi of Live and Love out Loud.