Yesterday, as Diana from Hormonal Imbalances wrote about, I went to see her (my best friend).  She lives almost three hours away from me and I took the baby and the dog and drove out for the day.  I did this because we're moving in exactly a week and I wanted to make sure I got to see her mom and dad and introduce Dylan AND, most importantly, spend a special day with her.
I feel the same way… sometimes life just isn't fair!  We have been waiting for things to work out with them being able to move closer for about two years and, now that they're finally moving to where we live, we are moving away!
I am so conflicted about how I feel right now!
I have already talked about
this
in the past as a hypothetical but, now it's real…
There are so many great things that will come out of this move: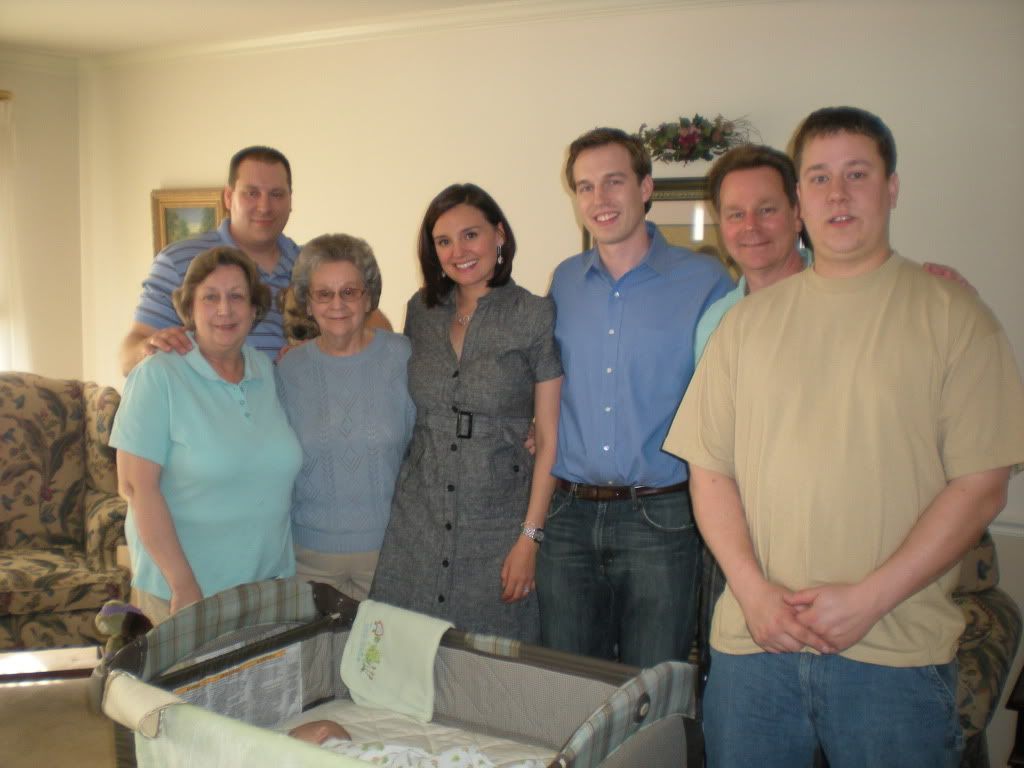 We will be closer to both families and many of the friends with whom we attended high school and college.  Andy will finally have the kind of job he has been working towards in his career for a while now.  We will be in a more walkable area (
what's your
walk score
?  Ours will be changing from 18/100 to 89/100
), we will be renting, and our place will be about half the size (
talk about
downsizing
!
) and, as a result, we will be more fit as a family because we will walk more places and will have more time to spend as a family (
when Andy's not at work
)!
But then there's the part that breaks my heart:
We will be leaving the first HOME we have made as a family.  We will be leaving the first real church family we have ever had.  Dylan won't grow up with Bella, Calla, Elli, or Peyton (his girlfriends… most of my friends had girls!).  Dylan won't remember this house, this neighborhood, or our church.  We just started to really get to know our neighbors (yes, it's been two whole years and this is just now happening AND we still haven't met some of them) and we won't know ANYONE in our complex :*(  I also have no idea if there will be a lot of other moms for me and kids for Dylan.
So, though I am SO excited for this new episode of our lives and I have faith in God that he is leading us in the direction we need to take, I am also terrified!  I can't sleep at all, I have NO patience in the car (
sorry Mr. Camper driver who I beeped at like a crazy lady and flipped off when I finally got around you yesterday
), and I feel completely nauseous 24/7.